"This is incredible. I had a shoulder injury from the gym and after using this a few times the pain is gone!"
Regular price
Sale price
$57.00 USD
Unit price
per
Sale
Sold out
Nuvo® is a revolutionary electric therapy cupping device powered by Nuvo's smart technology. Featuring powerful suction, adjustable air-pressure, and precise temperature control, the device offers a revolutionary way to heal musculoskeletal pain with easy and fast results.
Available with a universal adapter and 6 intensity levels. Nuvo® is a safe and efficient solution for those seeking natural relief from sore muscles, back pain, sports injuries and more.
Our impressive specs

Battery life: 3 hours on max settings

Charge time: 4 hours

Suction Intensity: 
- 6 levels of intensity (-5 to -30kPa)
- 12 levels of intensity (-5 to -60kPa)

Heating: 38 - 50°C

Red Light Wavelength: 630 - 670nm
View full details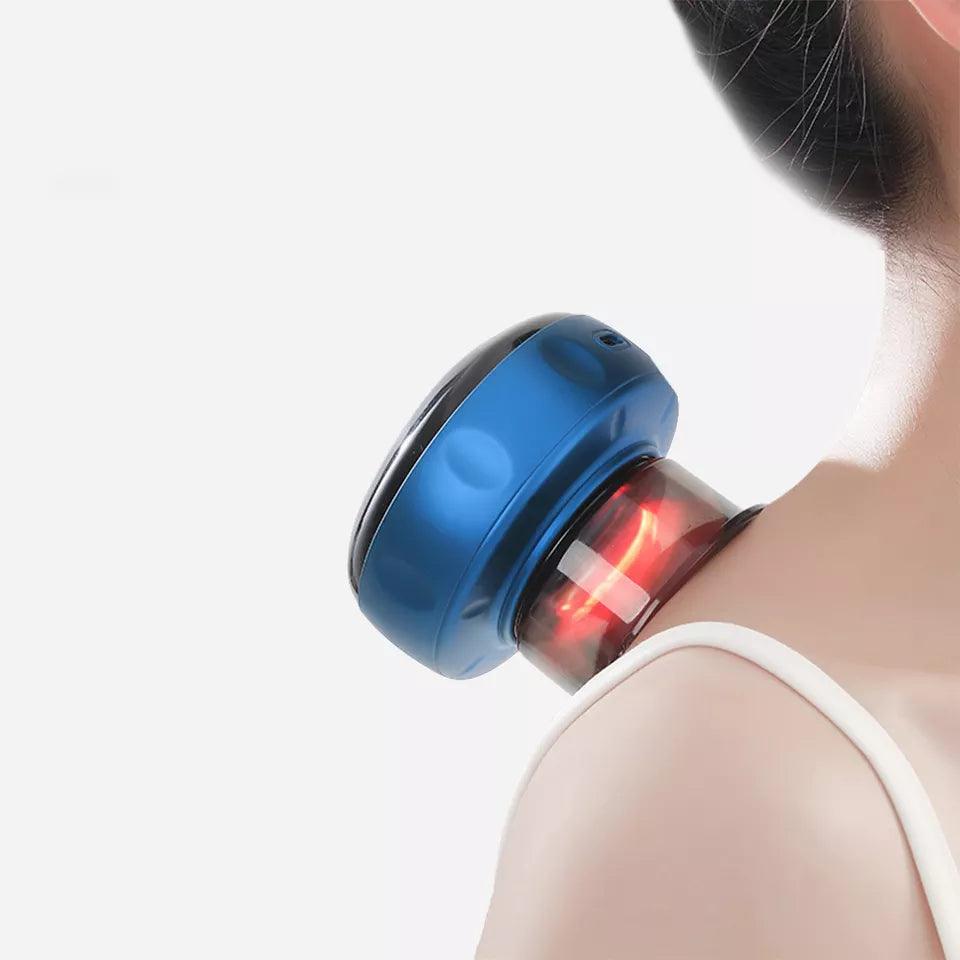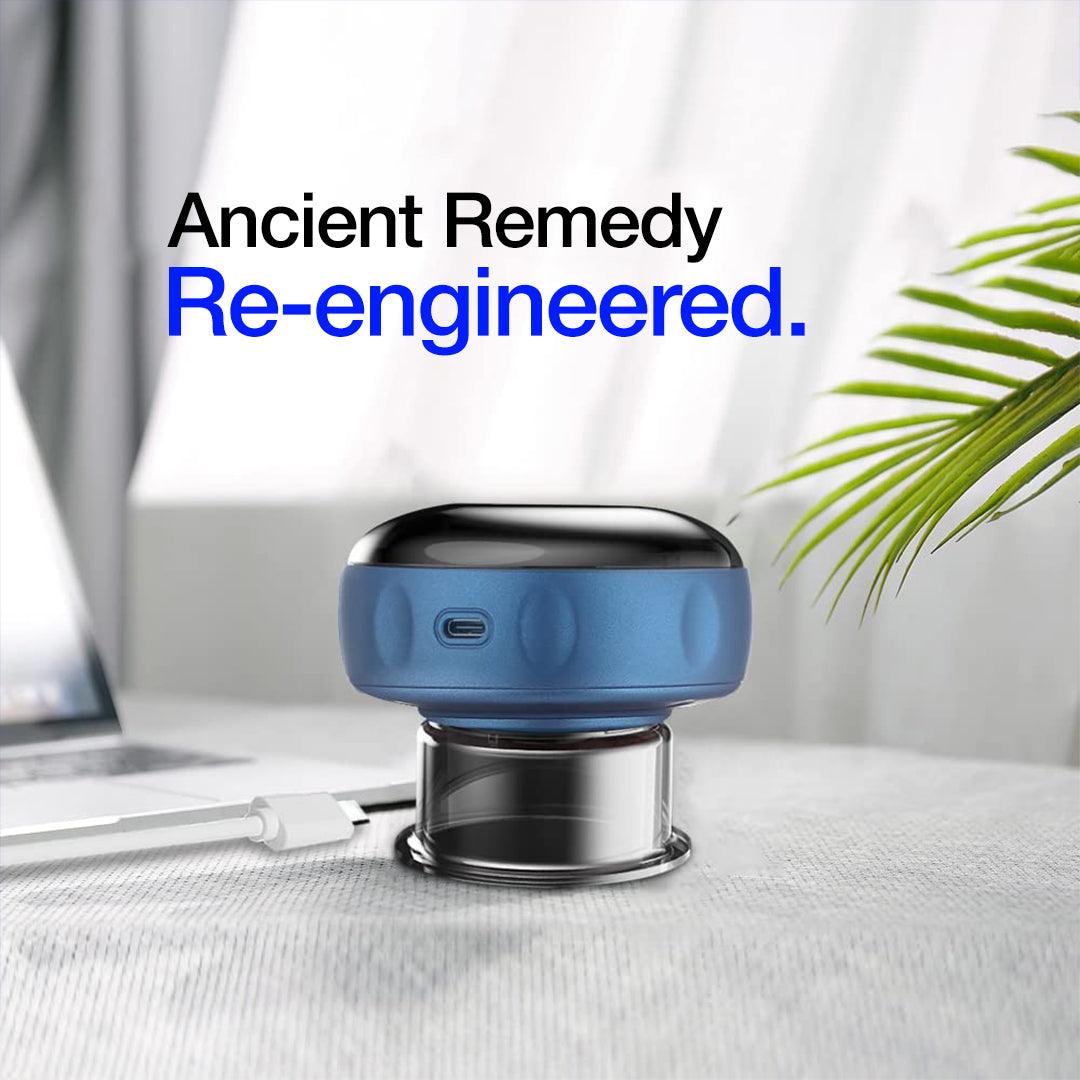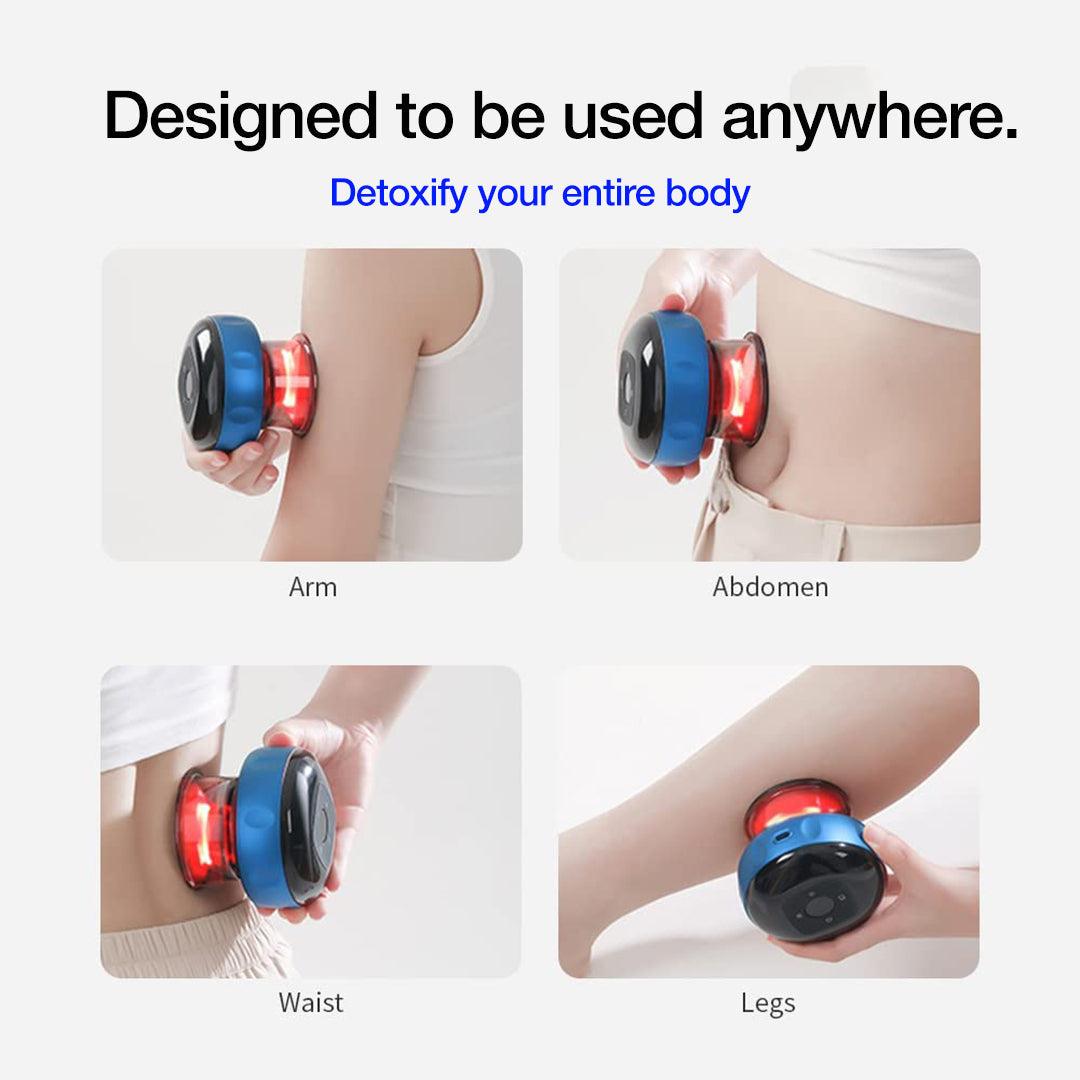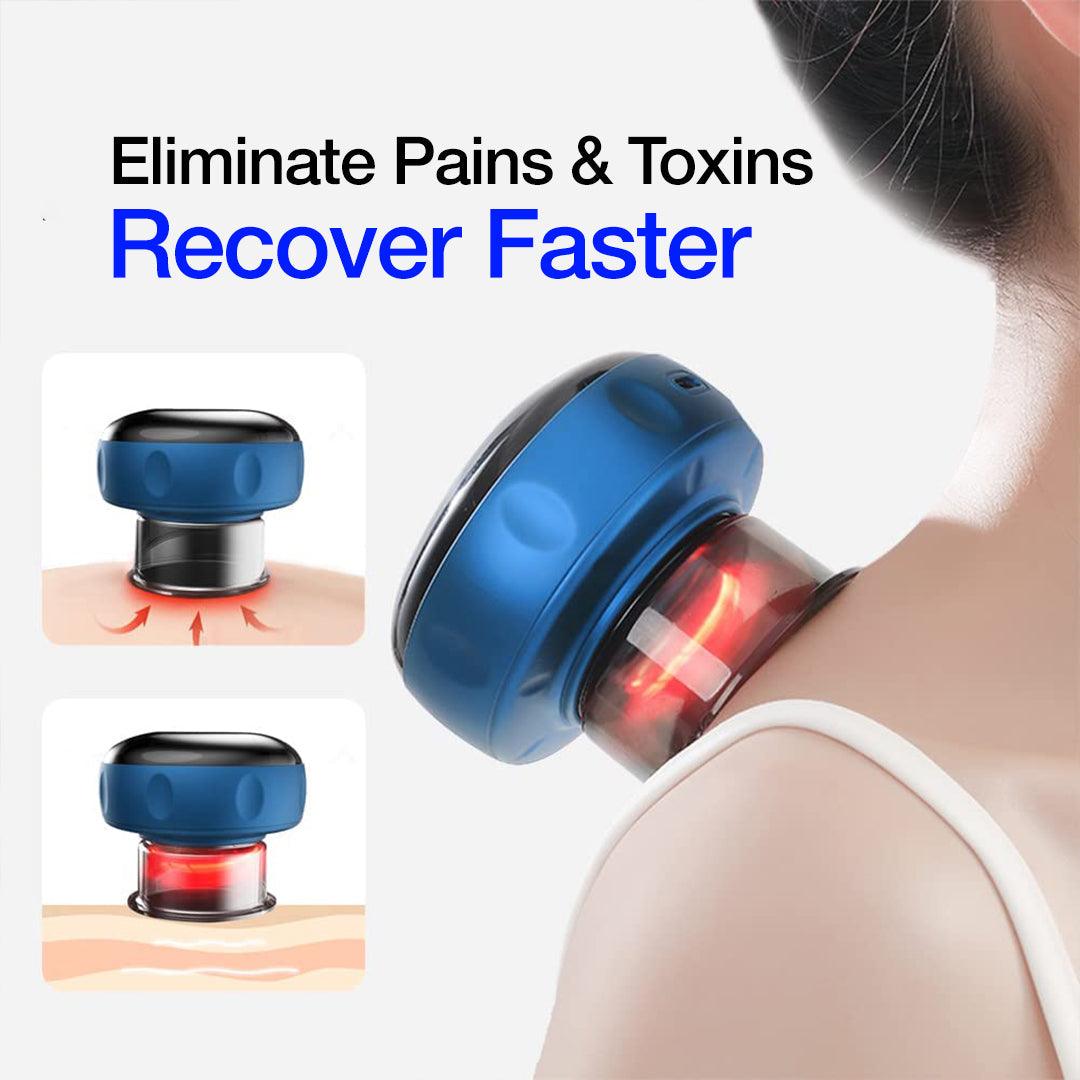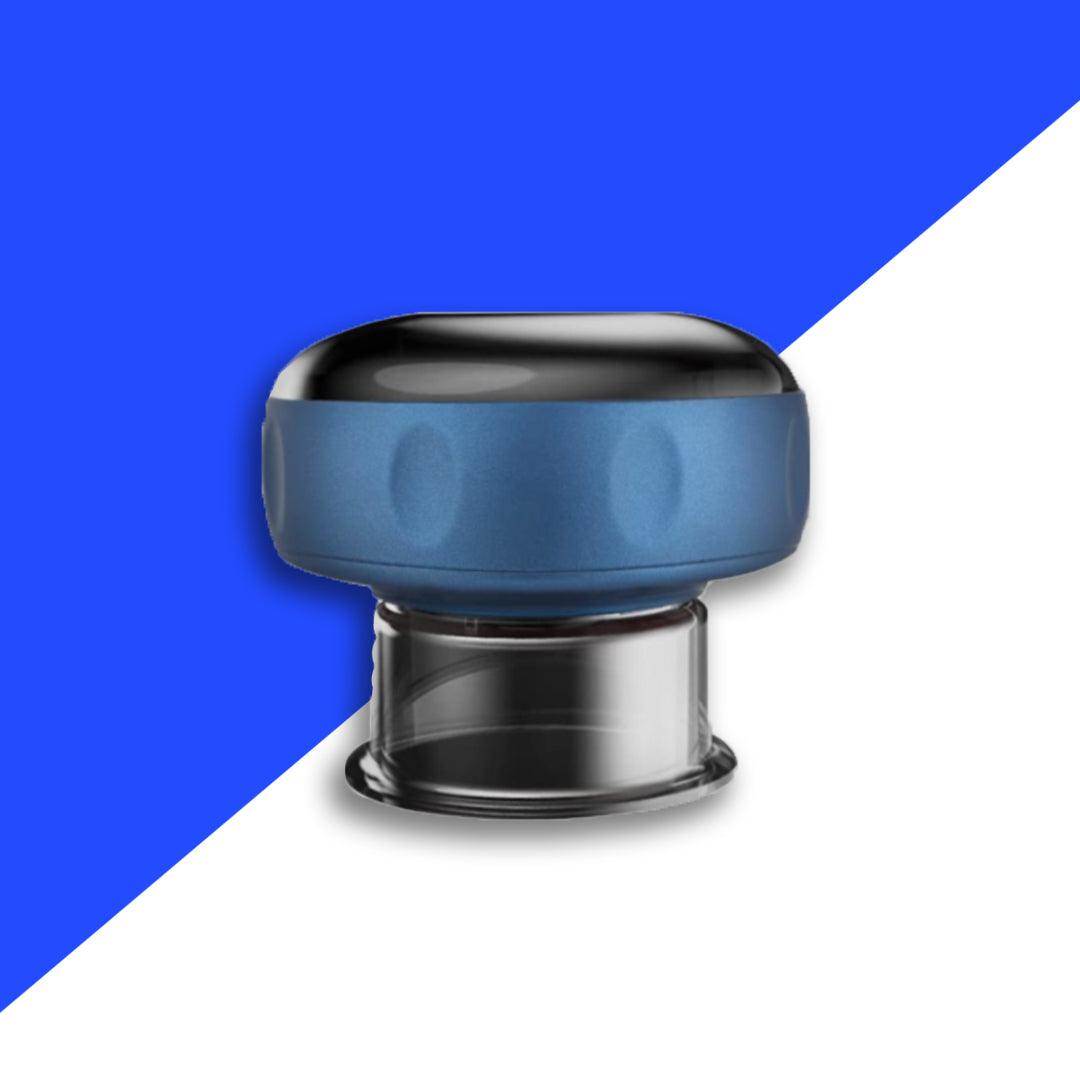 Benefits of Cupping Therapy
Improved circulation

Enhanced suction of the skin rushes the blood to the part of the body the cupping device is being used on. Red light therapy is for a part of your cells called mitochondria, sometimes called the "power generators" of your cells, they soak up the light and make more energy. Some experts say this helps cells repair themselves and become healthier.
Stronger immune system

There is a lot of scientific evidence thatdry cupping works as an immunity booster. One 2016 study published in the journalPLoS One found that people who take use cupping therapy are almost 40 percent less likely to get injuries throughout the year.
No more painful knots & aches

Nuvo's "breathing" technology can help relieve pain by kneading away knots with ease.
Boosted recovery

Bringing your blood to the upmost layer of your skin causes a burst of refreshed nutrients to flow through your muscles for recovery.
Smooth away scar tissue & cellulite

Nuvo's gentle gliding motion, combined with the power of essential oils, can help improve the look of scar tissue, reduce cellulite, and strengthen the skin.
Reduced inflammation

It can numb pain receptors and bring down inflammation, so you can almost think of it as like a drug-free anesthetic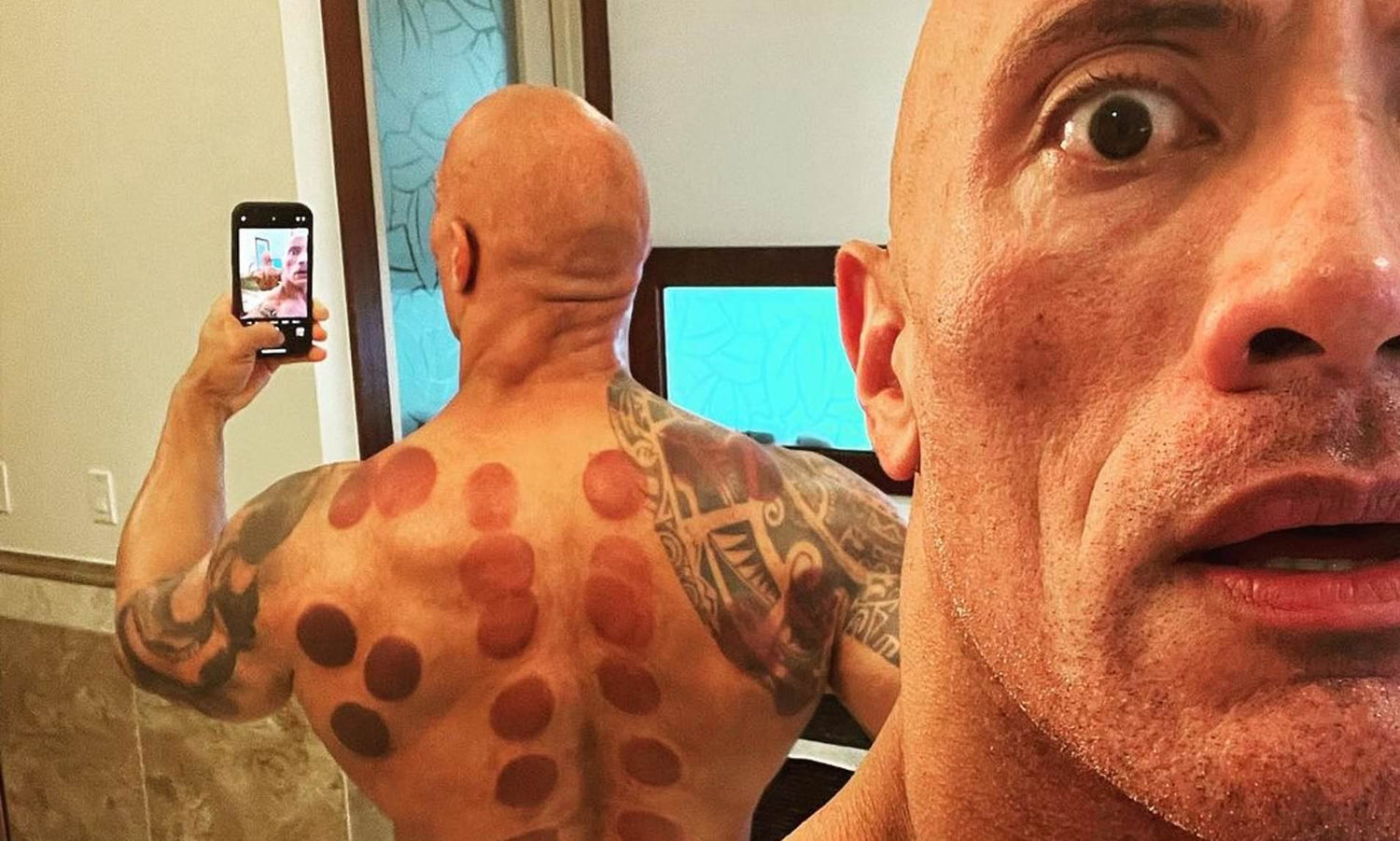 More than just cupping.
By blending traditional cupping techniques with modern features such as adjustable suction, red light therapy, and targeted heating, we have created a powerful and convenient all-in-one therapy device for use at home or in the office.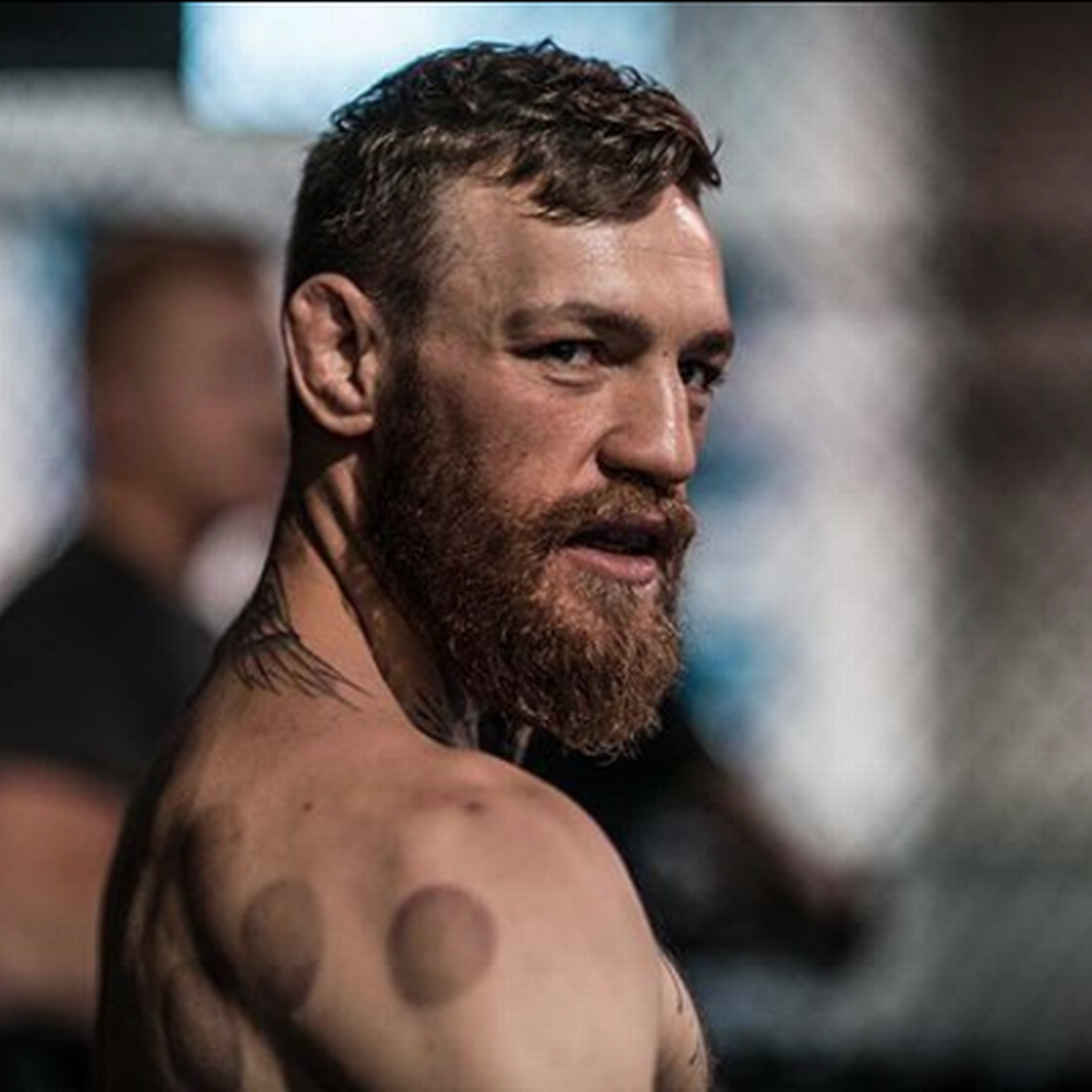 Recover faster, feel fresher, do more.
Many boxers love a good cupping session for recovery because it reduces inflammation, swelling, and achiness from an intense workout. The red light exposure essentially kickstarts your body's ability to recover.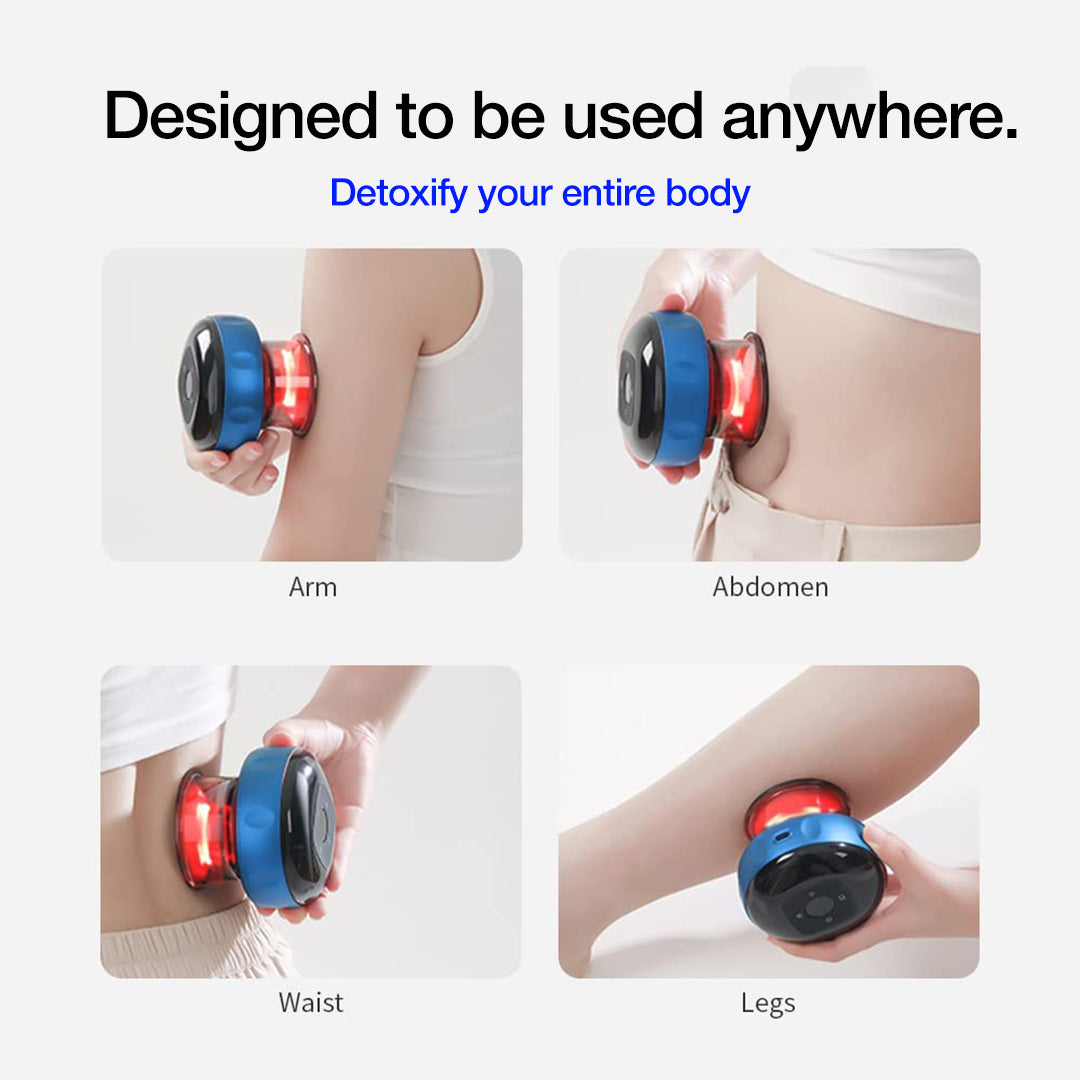 Where should I use the cupping device?
The device can be used anywhere on the body apart from the face or head.
Simply attach the cupping device to any part of the body where you are experiencing pain and leave it on for 15 minutes on that body part.
Enjoy relief from the pain and soreness right after.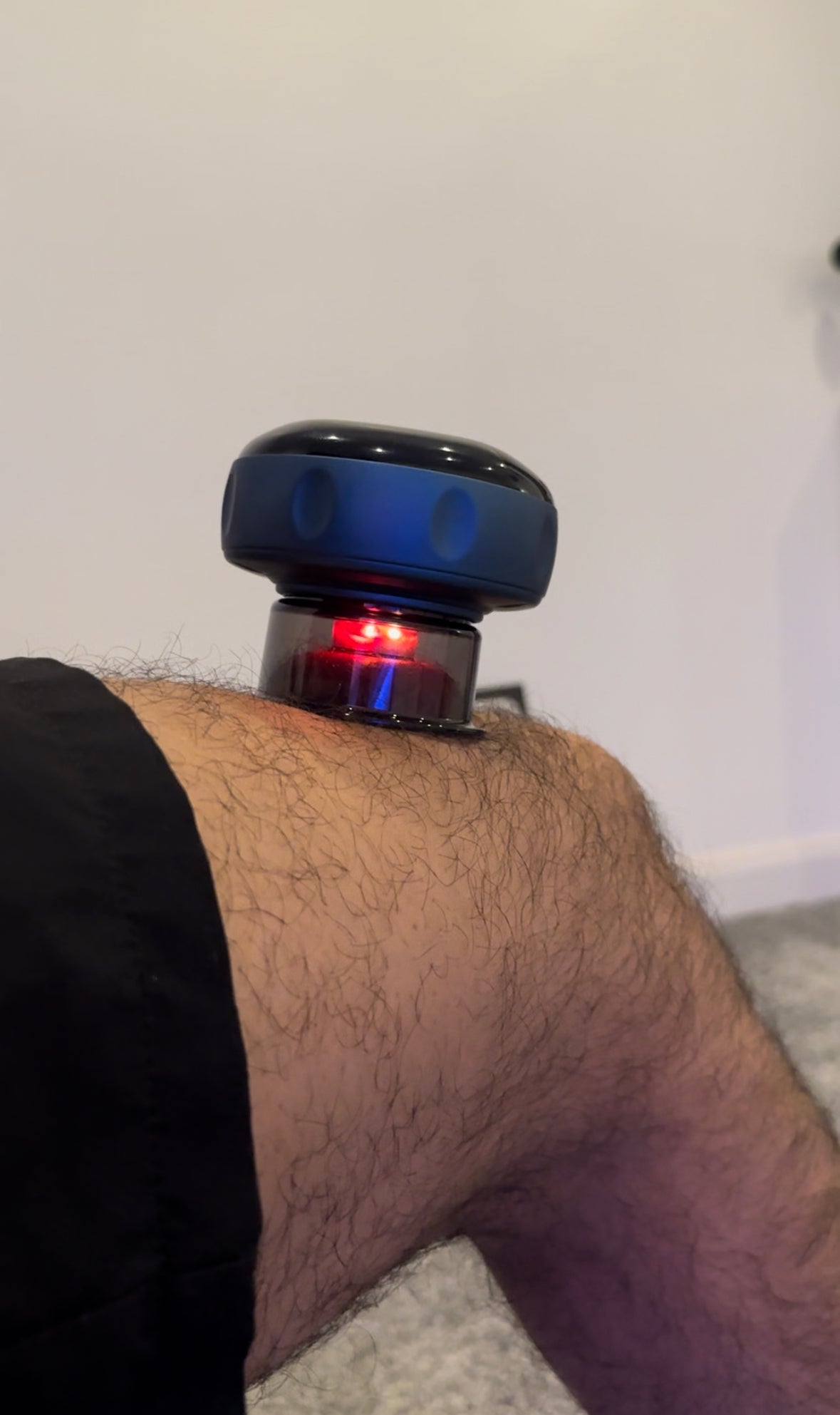 "My cupping journey has been amazing to say the least..
"I was sceptical at first but after using it for the first time I haven't stopped using it everyday since. It has truely changed how I feel and I recommend it to everyone."
FAQs
Is cupping therapy safe?

Absolutely! Our devices have a timed release feature to prevent overuse, and they also have a single-press instant release option in case the pressure becomes uncomfortable.

Each cupper also comes equipped with a built-in heating unit that can reach temperatures up to 122°F (50°C) without the use of flames. However, it is important to note that if you have any health conditions or use medical devices, you should consult with your doctor before using cupping therapy.
Are they easy to use by yourself?

Our devices are user-friendly and easy to use, making it simple for anyone to enjoy a therapeutic cupping session at home.

With four buttons to control all of the beneficial functions of our cuppers, Nuvo Smart Cupping Therapy is the most effective way to relieve tension and improve your overall health from the comfort of your own home.
Should I use several devices at the same time?

To get the most out of your cupping therapy session, we recommend using multiple devices at the same time to save time and increase effectiveness.

This is why we offer more savings when you buy our cuppers in larger quantities.
Will it hurt or damage my skin?

Our devices have multiple intensity levels, allowing you to adjust the suction, massage, and heating power to your liking.

It is best for beginners to start at a low level to get comfortable with the devices and avoid any discomfort or skin damage.

However, with regular use, you may notice red circles on your skin, which are temporary and indicate that the cupping therapy is working.

These marks will fade within a few days and are nothing to be concerned about. Just be sure to properly sanitize the devices before each use, and avoid using them on broken skin.
How do I use Nuvo?

With just five easy steps you can get started with Nuvo Cupping Therapy! Please reference your users manual (provided with each order) for additional details.

1. Charge your Nuvo.

2. Power on and adjust to your desired level of intensity.

3. Disinfect your skin then apply to targeted area for a maximum of 20 minutes per session.

4. Once Nuvo is applied, it will work its magic with a maximum of 20 minutes to prevent injury from overuse.

5. Remove Nuvo with the release button once you reach a satisfied time of therapy and wear your cupping bruises proudly!